We're getting geared up for the AHI conference on 24-26 September in Manchester.
As well as looking forward to an agenda full of interesting speakers on a range of heritage and interpretation topics, we're planning to showcase some of the ways we work with clients to put heritage interpretation into practice through technology.
We'll certainly be bringing examples of our recent project with Fire Aware that uses on-site interactive exhibits combined with online versions of the material, as well as CD-based versions for use out and about by representatives in educational outreach activities.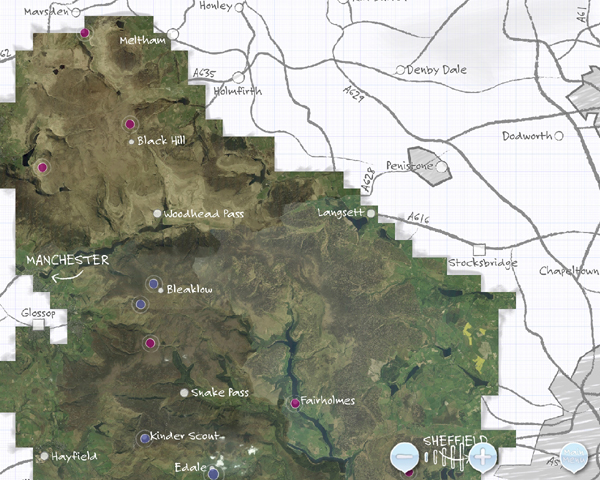 Fire Aware interactive map
All being well – and current busy workload permitting – we should also be showcasing a multi-touch table to demonstrate how Caerphilly Castle is currently using this technology.
Digital table at Caerphilly Castle: Our digital exploration of the Bute family archive at Caerphilly Castle combines fun, education and as much multi touch interactivity as you can imagine to great effect!
And we hope to be giving everyone attending the chance to have a go with the yet-to-be-installed Gesture Wall for the University of Huddersfield's Archives and Special Collections – we're excited about it, they're excited about it, we hope you'll find it exciting too.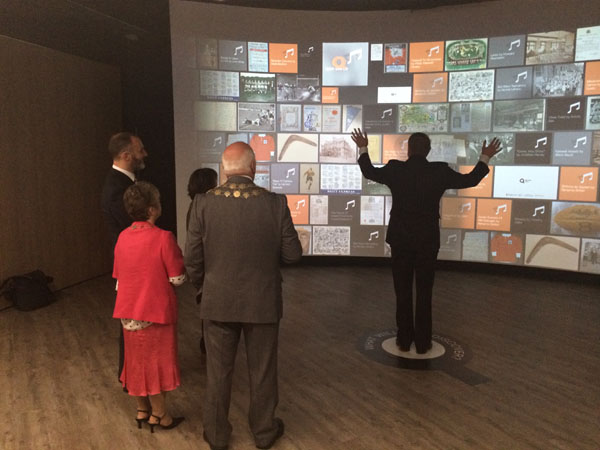 Huddersfield University Archives Gesture Wall 
Here's a prototype visual interface we're working on for exploring this nationally important archive database with over 40,000 entries!
If you're going to be at the AHI conference, please make sure you say hello. If you can't be there but would like to know more about how this technology might help you, please just give us a call.