The soft launch of Moors for the Future's Fire Aware project took place in July. Local school children were invited to play both the digital version of our Fire Danger game and a real life version created especially for the occasion, testing their understanding of fire risks.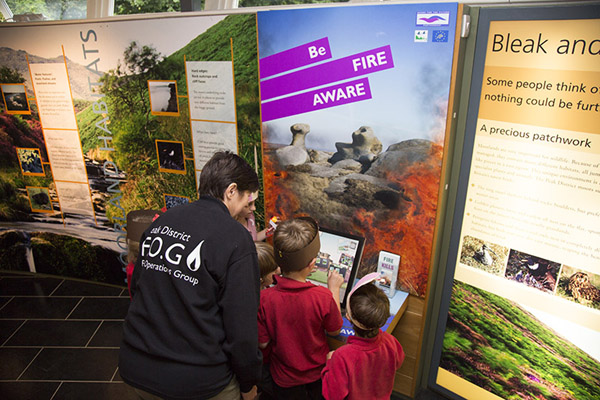 They also got to take a digital version home with them on CD.
Over the next few weeks, the weather stations and the wildfire risk map will be going live at the two visitor centres and an "off line" version will be used by the Peak District Fire Operations Group (FOG) in seminars, travelling exhibitions and at schools. During the same period the interactive map and the two games will be being launched on-line via the Moors for the Future web site.