We have had a terrific working relationship with the Military Intelligence Museum in Bedfordshire for ten years now. As well as continuing to create new interactive exhibits for them, such as the First World War exhibit opened last year, we continue to support older exhibits which, over ten years or so, inevitably experience a little wear and tear.
We have recently been working with them evaluating the condition of these exhibits, identifying and necessary repairs, making recommendations to prolong their life further, and putting this all into action.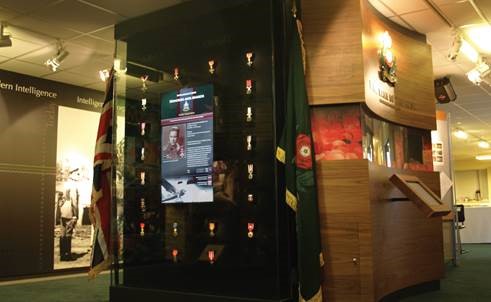 Honours and Awards commemorates individually those members of the Corps who have been decorated or otherwise honoured in recognition of their gallantry or service. It is a perpetual record of all such decorations made to members of the Corps since its formation in July 1940 and ongoing into the future.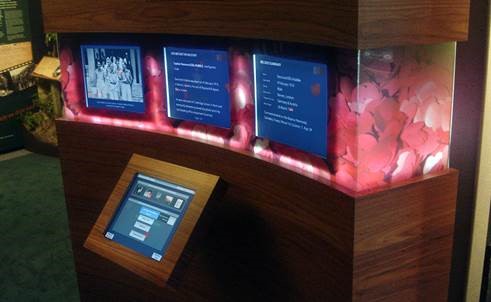 In the Name of the Rose is an interactive version of a book written to commemorate active service casualties. Completed in 2007, this Roll of Honour is now a central feature of the Museum and enables the user to access increasingly detailed levels of information on each casualty.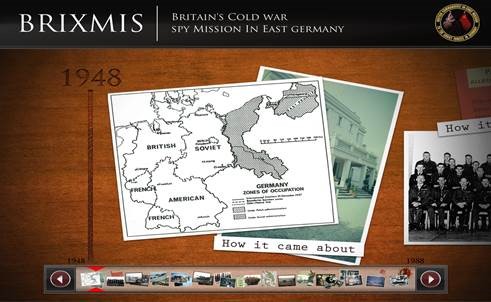 The BRIXMIS exhibit tells the story of the British Commander-in-Chief's Mission to the Soviet Forces in Germany, how it was organised and equipped and how it operated.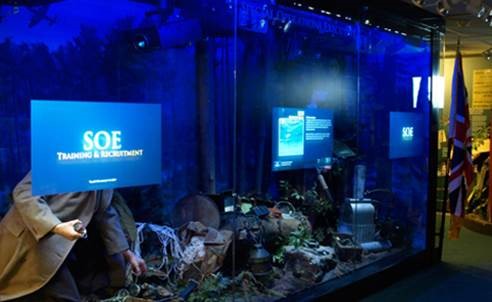 The Special Operations Executive interactive exhibit uses just one scene to cover the entire range of activity of the Special Operations Executive. You can read more detail in our case study.