Our interactive photosystem was installed at The World of Beatrix Potter at the beginning of 2014 so, a year on, we are acting on the lessons we have learned from this project to make the system even more attractive to visitors as well as more secure and robust in its operation.
During peak visitor times we found that the quantity of photos that could be processed was being hampered by traffic on the local wireless network. We have now installed a wired network to improve the speed and reliability of the whole system.
The system uses a number of flashlights to achieve the optimum lighting conditions but we found that on occasions the remote flash triggers could lose power due to local conditions. We have upgraded the power supplies for the flashes to overcome this issue.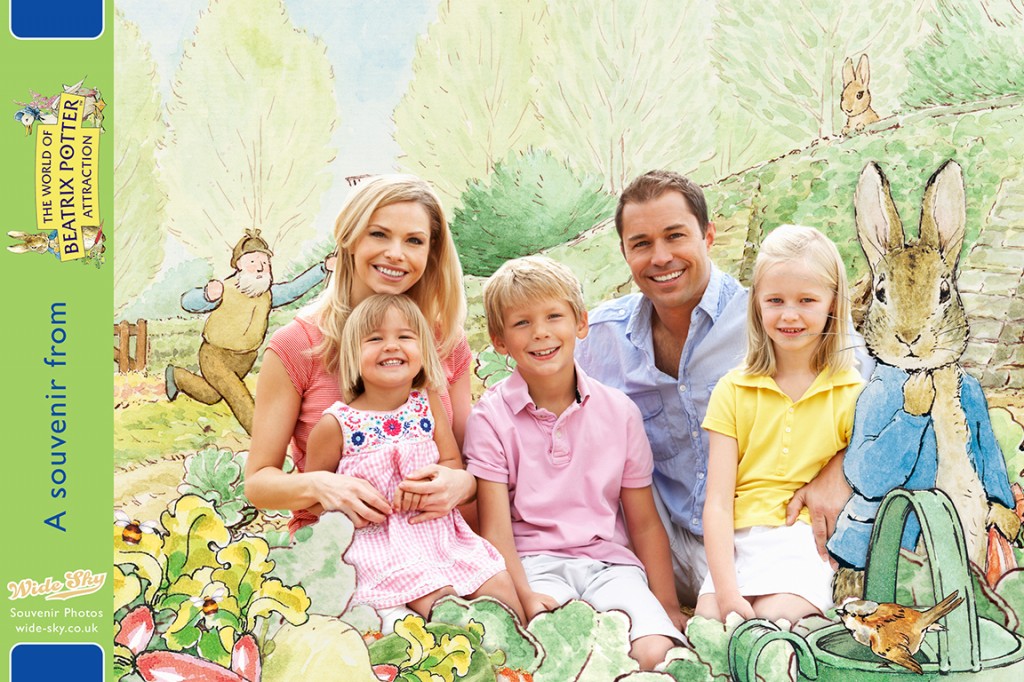 As part of our ongoing performance management we are now using the data from the first year to measure how changing the images affects sales performance. Additional graphics now give visitors the opportunity to appear with some favourite Beatrix Potter characters in their charming original illustrated form.