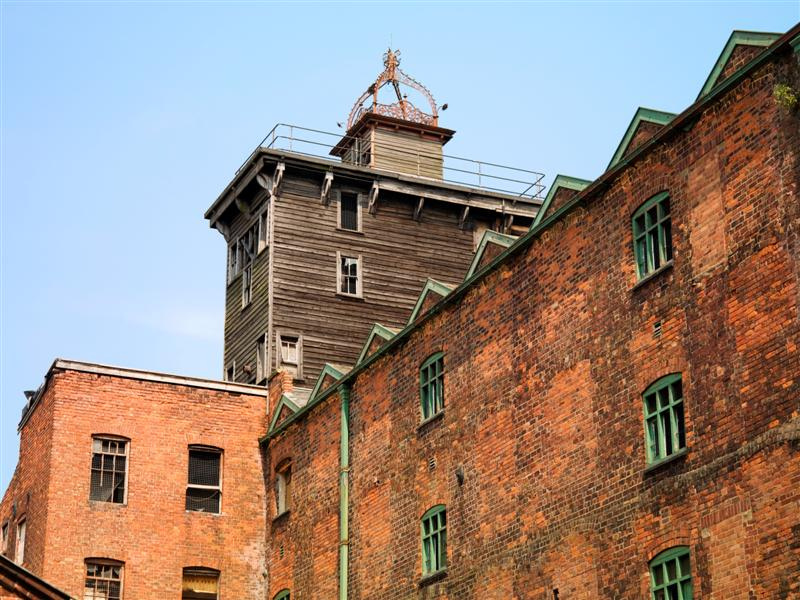 Shrewsbury Flax Mill Maltings is the first iron framed building ever constructed, an internationally important industrial heritage site that is being developed for mixed use with Historic England having secured funding of £2.6m including £1,169,226 from the European Regional Development Fund. The project is being led by Historic England in partnership with the Friends of the Flaxmill Maltings and Shropshire Council.
Part of the development will be the conversion of the office and stables for use by the Friends of the Flaxmill Maltings for cultural and heritage interpretation and we will be working with The Workhaus bring the site's history back to life.
Projected video and ambient audio will set the scene, audio of oral histories will describe life and events on the site, and an interactive touchscreen with a database of text and images will give visitors to the chance select, pan and zoom individual graphics and provide alternative access to displays from the first floor.