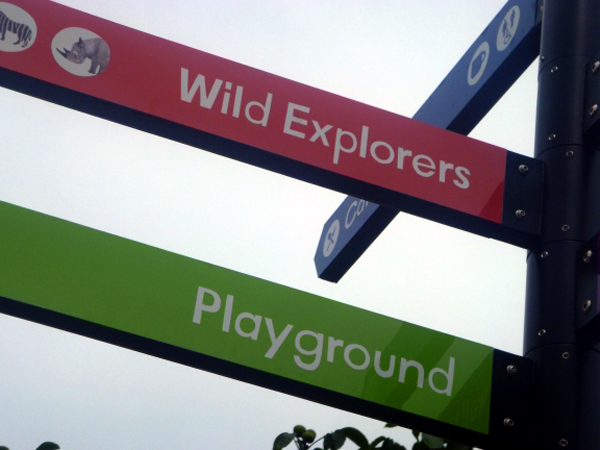 Marwell Zoo's new Wild Explorers exhibit opened on 23 July 2015, their biggest exhibit to date.
Wild Explorers gives visitors an immersive experience and views of three precious species that Marwell Zoo is involved in the conservation of: the white rhino, Greyvy's zebra, and scimitar-horned oryx.
The launch marks a summer of exciting family activities to celebrate the opening of this exhibit which will provide a range of entertaining activities, both indoors and out, focussed on discovery, learning and the natural history of these magnificent creatures.
We have been involved in installing CCTV in the animal's paddock to ensure that visitors are better able to get a sighting of the animals through live video. We've also worked on the "scene setting" part of the exhibit, using a moving head gobo light to create a dappled lighting effect that recreates that of the animals' natural habitat.