Friday 21st November saw us out and about with the local business community. We took some of our favourite interactive exhibits out to the University of Derby's Enterprise Centre for their Open for Business trade show.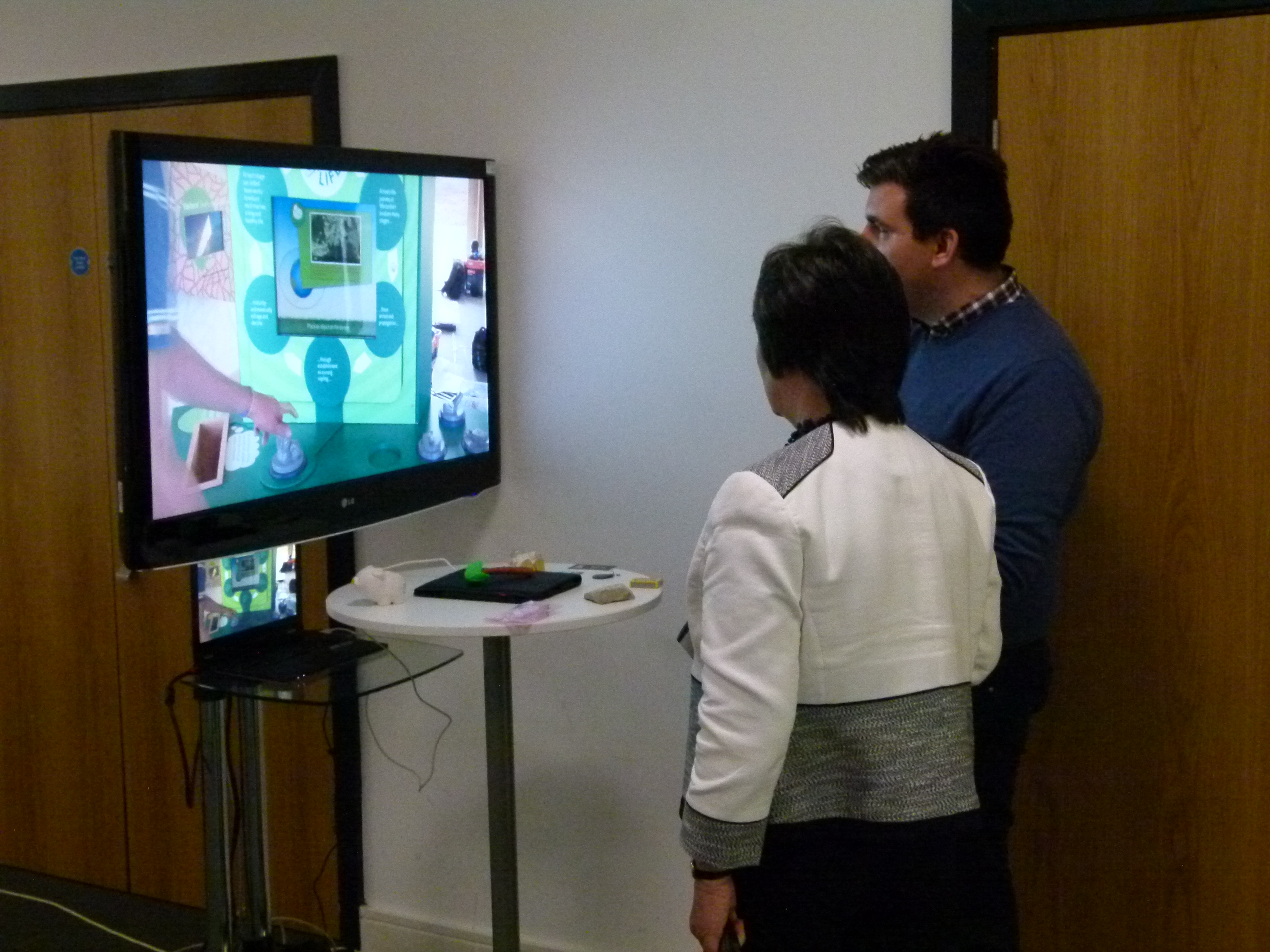 Rob shows how the RFID objects at Westonbirt Arboretum 
A jam-packed programme of talks complemented an interesting exhibition from local businesses and we were pleased that the delegates enjoyed getting hands on with our kit.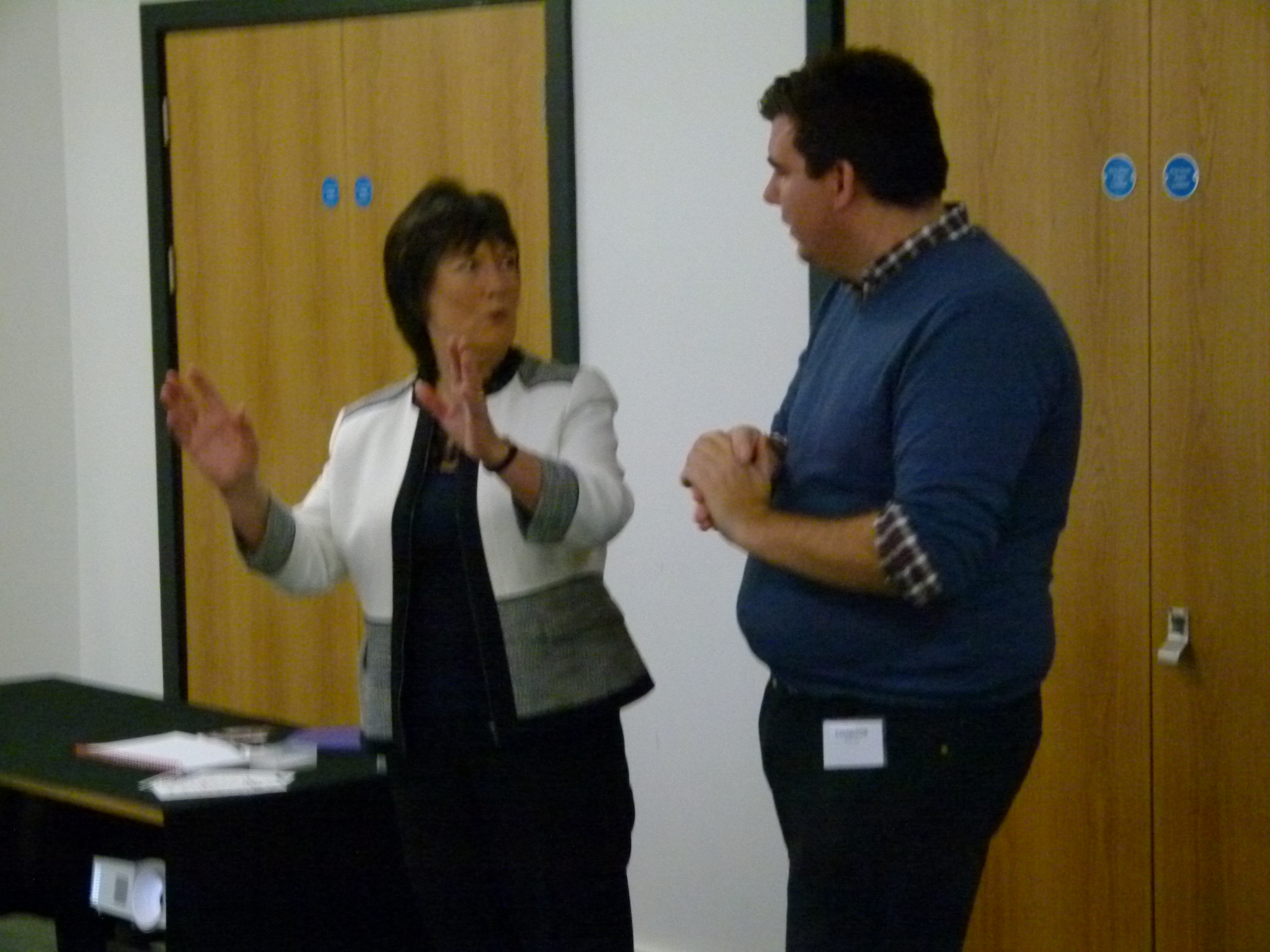 Pauline Latham MP enjoys the Gesture Wall experience from Heritage Quay