The Daniel Adamson is a working tug tender, recently restored. The stunning art deco lounge has presented some challenges in the use of technology and part of the answer has been to introduce the Bar Tender, a local Liverpudlian. He reminisces about the history of the vessel and shares a little gossip about people who have travelled on it. This approaches makes the very most of a small space to create an intimate atmosphere.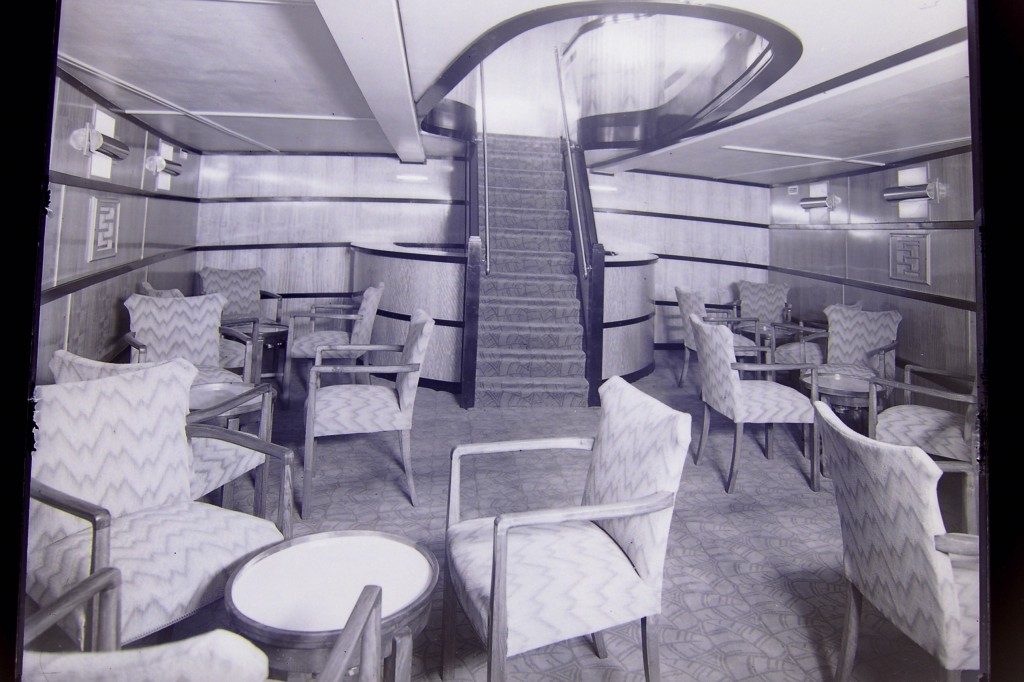 The film has been shot on green screen so that images from the history of the Daniel Adamson can be projected behind to illustrate his memories. A de-mountable transparent rear projection screen means that the bar space can be used for its original purpose as a bar on special occasions.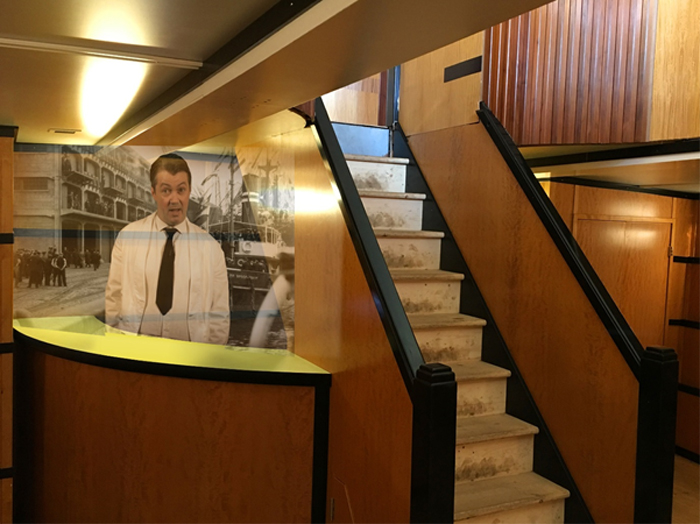 We produced the script for six segments and created films for each – here's a couple to give you a flavour of the exhibit.