It was great to be invited to the launch event at Heritage Quay on the 20th October – a fabulous resource that makes the University of Huddersfield's heritage collections more accessible to everyone, free of charge, thanks to a grant of £1,585,000 from the Heritage Lottery Fund.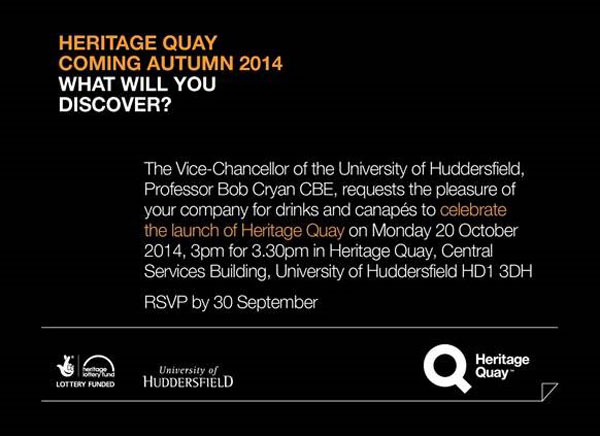 The guests had a good time exploring the exhibits and playing with the multi-touch tables and, of course, the interactive Gesture Wall that provides a gateway to the archives.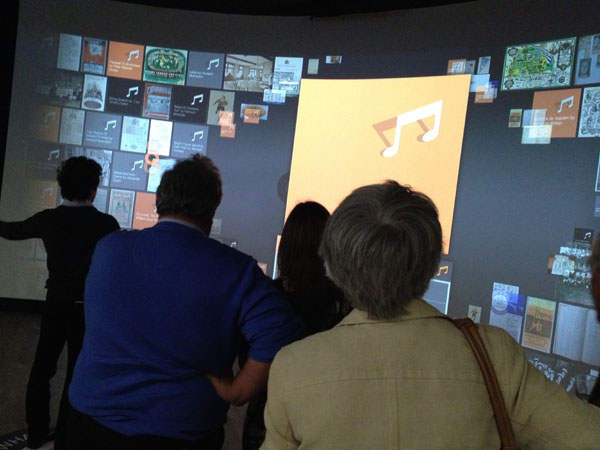 Vice Chancellor Professor Bob Cryan CBE introduced Gary Verity, Chair of the Heritage Lottery Fund Yorkshire and Humberside who performed the opening honours with the theme of inspiration. We were delighted to hear him describe the Gesture Wall, "You will not get much more inspirational than a giant toy like that."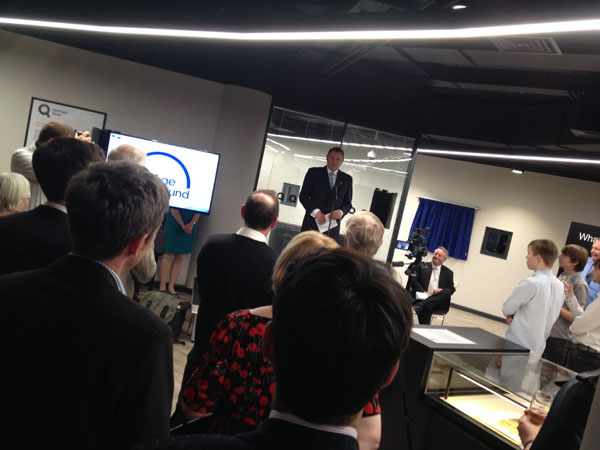 It's been fantastic to work with the team at Heritage Quay – congratulations on a brilliant launch event.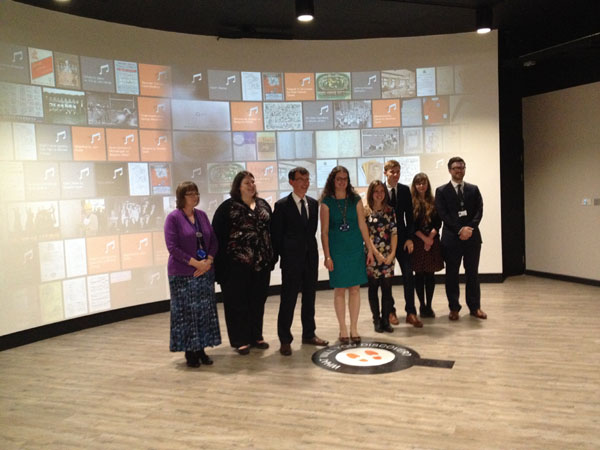 And many thanks for the kind words, Sarah.
"Thanks for coming, and for all the last minute tweaking & working!  We had a good time and got lots of really positive feedback – as you'll have seen/heard, everyone LOVED the multi-touch and the BCS…"
Sarah Wickham, University Archivist & Records Manager at University of Huddersfield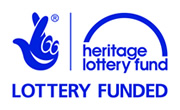 Supported by the National Lottery through the Heritage Lottery Fund.