Our new photosystem at popular scare attraction, The London Bridge Experience, is now up and running, bringing an extra thrill to visitors in search of spine-tingling entertainment.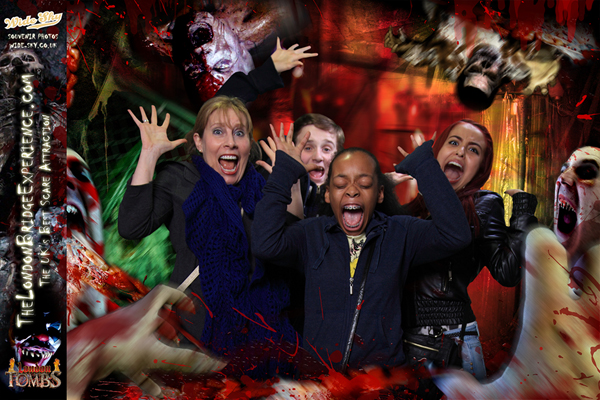 The technology works on the same principles as the photosystem at The World of Beatrix Potter, including the means to measure key performance indicators such as the number of pictures taken and the number of items sold, and yet the visitor's experience of using it is a very different one.
Rather than being one element of a broader retail offering to choose, The London Bridge Experience uses the system as an integral part of the visitor experience. In fact, having your photograph taken by actors in character builds the tension before you enter the tombs, setting the scene for the rest of your visit. The more terrified your pose, the more impressive the finished photo will be.
After an experience full of sounds, smells, and spooky settings, with shocks and surprises courtesy of a grisly cast of characters from the more gruesome corners London Bridge's history, why not take away a personalised photo souvenir?
On leaving the tour, the ticket that was provided at your photo shoot is scanned and your picture displayed, ready for purchase as a memento of a frighteningly fun visit.