We are excited to be starting work on an exhibit for the Military Intelligence Museum in Bedfordshire telling the story of the Intelligence Corps in WWI.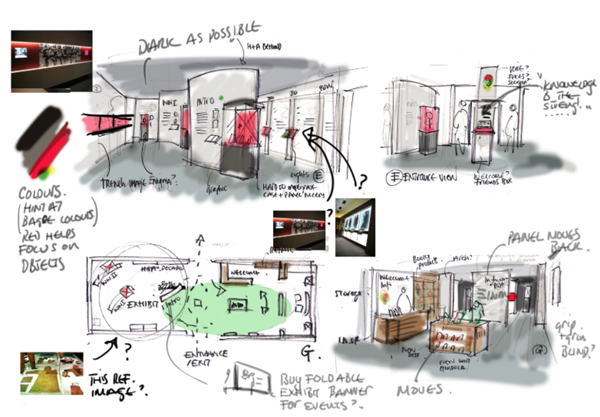 We have been working with them on a strategic plan to develop the museum and this will be the first of the exhibits that come to life, providing a combination of exhibit display and digital interpretation.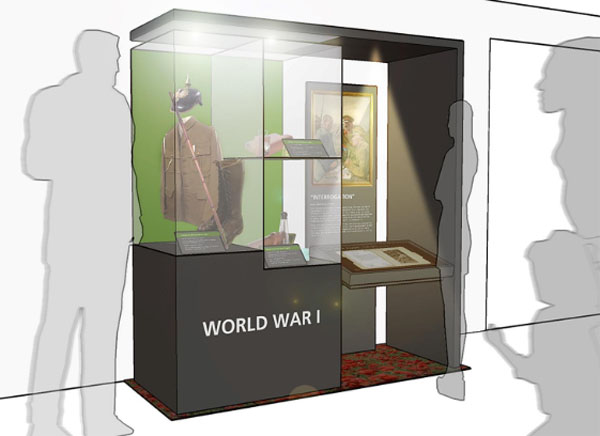 As well as housing a multi-touch screen, the space will allow curatorial staff to develop the interpretation depending on annual themes during the period from 2014 to 2022 and will be able to display anything from small objects such as a pencil fuse through to uniforms and regalia. 
The interactive software will provide a framework within which a database of archive records can be accessed. This database can be built up over time, providing flexibility to modify existing records as well as adding new content.