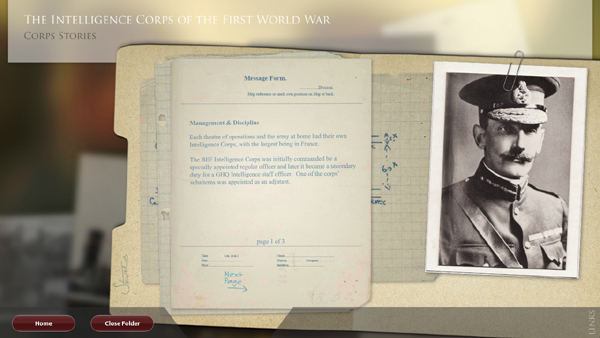 After the successful launch last year of Military Intelligence Museum's interactive telling the story of the Intelligence Corps in and around the First World War, the exhibit is about to enter its second year.
This particular installation has been designed to have a dynamic lifecycle of eight years, covering the entire First World War and the following period when military intelligence played an important role.
Each year, the physical objects displayed will change to explore a different theme and new content will be added to the digital exhibit to correspond.