How do you present archive collections of materials on subjects as different as Rugby League and the British Music Collection? That was the challenge we took on as part of a Heritage Lottery Fund supported project at the University of Huddersfield's Archives and Special Collections.
A new archive centre will make the heritage collections more accessible to everyone, free of charge and will include what we describe as a Gesture Wall in the centre's experience zone.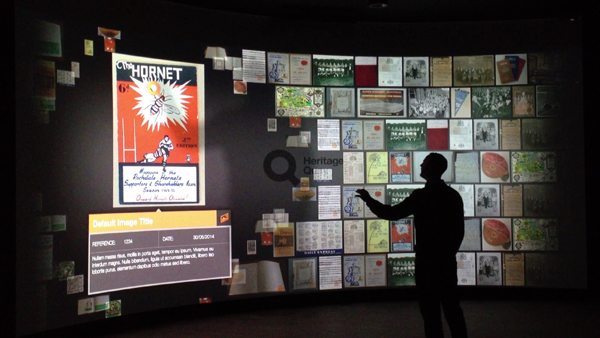 A river of images from the archive database will flow across a wall around 10m in length and 3.5m high. Visitors can gesture towards a particular image to expand and enlarge it or to play a video. An inventive way to display a varied collection of images, allowing individuals to focus on their favourite topics of interest.
Here's a sneak preview of the prototype…