This month we've been installing interactive exhibits for the Forestry Commission at their new visitor centre at The National Arboretum in Gloucestershire.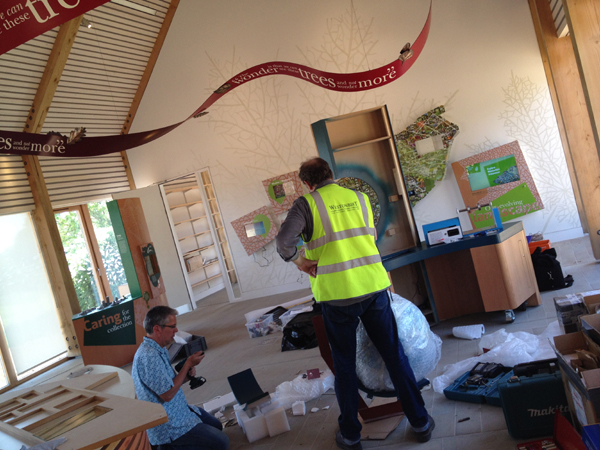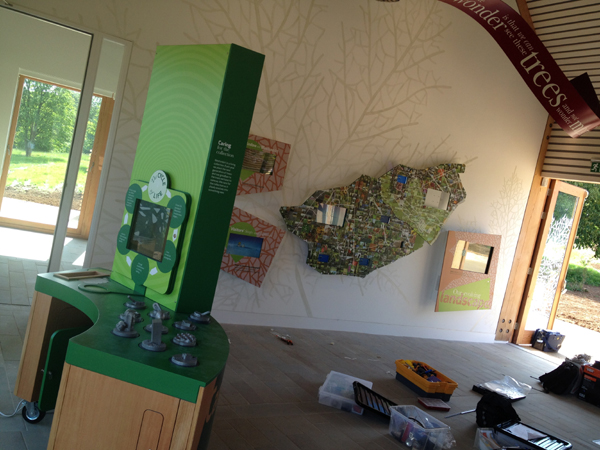 We produced three interactives for Outside Studios as part of an exhibition in the new space at the Forestry Commission's Westonbirt Arboretum.  The Christopher Mitchell Information Centre will help visitors understand the arboretum's fascinating history and the stories behind the trees and their continuous care and feature:
A touchscreen exhibit, as part of a dynamic wall map, drawing on a database of thousands of images and videos of the 600 acre site. Visitors will be able to navigate the tree collection through the images and delve deep into 160 years of the arboretum's history and landscape.
An interactive life cycle of the tree.
A means of asking questions of viewers to elicit their views on conservation "hot topics" which will track responses and attitudes over time.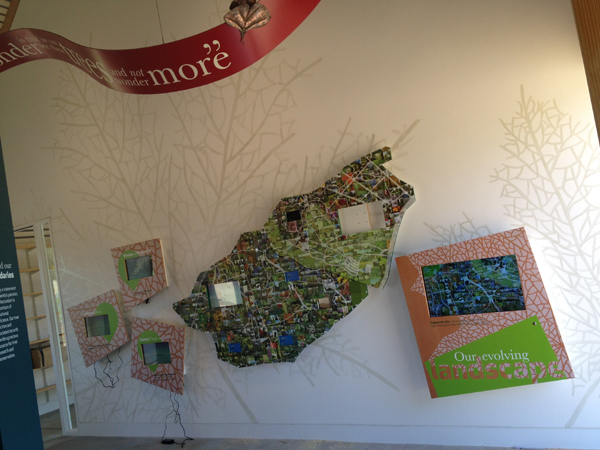 Opened recently by the Duchess of Cornwall, Patron of the Friends of Westonbirt Arboretum, the project has been funded by the Friends of Westonbirt Arboretum, the Forestry Commission, a £1.9m grant from the Heritage Lottery Fund, and a £500,000 Biffa Award as well as gifts from a number of foundations, trusts and generous individuals.